How can we be sure we're in the right place at the right time?
One way is called: The Fire of Jealousy
Have you ever been jealous? Not envious (wanting something that is not yours)… But jealous (obsessive about something that is yours)? If you have, like fire, you know that jealousy can be either good or bad. But how do we use jealousy towards good, especially when it seemingly interferes our destiny.
There are three examples of just how the fire of jealousy can be helpful in telling us we are well within reach of our destiny, letting us know too that we are exactly where we should be.
Troublemaker on the midst
Imagine this. You have a something precious in your possession. You don't want anyone else to use it, to have it, look at it, even breathe on it. They had better not… Or else. That thing, that feeling of protection that rises up when someone is trying to come near your precious thing… That's the fire of jealousy. The someone is the "troublemaker." The fire reveals to us what belongs to us, and also equips us with the words, the actions, the strength we need to protect that which belongs to us… to protect what's important to us. What's important to you now? Let the fire of jealousy equip you with boldness needed to protect it.
An even more effective target… the 'cause.' While the fire of jealousy can certainly help rid us of troublemakers, it is also an effective tool in discovering why the troublemaker was there in the first place. Losing the troublemaker is just half of what is needed in realizing our true position that will in turn direct us to our destiny. To avoid the resistance we once encountered takes getting to the "root of the fruit." What can we do to make sure that the troublemaker thinks twice before coming near that thing that's precious to us again? The answer to this question, provoked by the "fire," is just another way to secure our destined position.
This sounds dramatic, yes… but think about this… blood represents sacrifice. Where sacrifice is concerned, we must let it take its natural course. Whatever that thing is that's precious to us, we ought not discount that it's probably been just as precious to the many others who have gone before us. Is it freedom? There are many who have died for the cause. Let the fire of jealousy point you to that thing and then to these examples that went before you. Rather than dying on a hill that is already covered in too much blood, recall what's already been shed. We can harness the power of this reality to keep us moving toward our true calling… and especially be reassured that we are indeed in the right place.
Jealousy is a powerful tool. But the fire of it even more so. For the fire of jealousy is love. Many things are satisfied by it. When we have it, we can harness this fire to burn away what doesn't belong and blaze a hopeful path toward the future.
***
Don't forget to comment, subscribe and share!
Also download the eBook, Six Ways to Simplify Your Life and Business… Now… it's FREE!: Click here.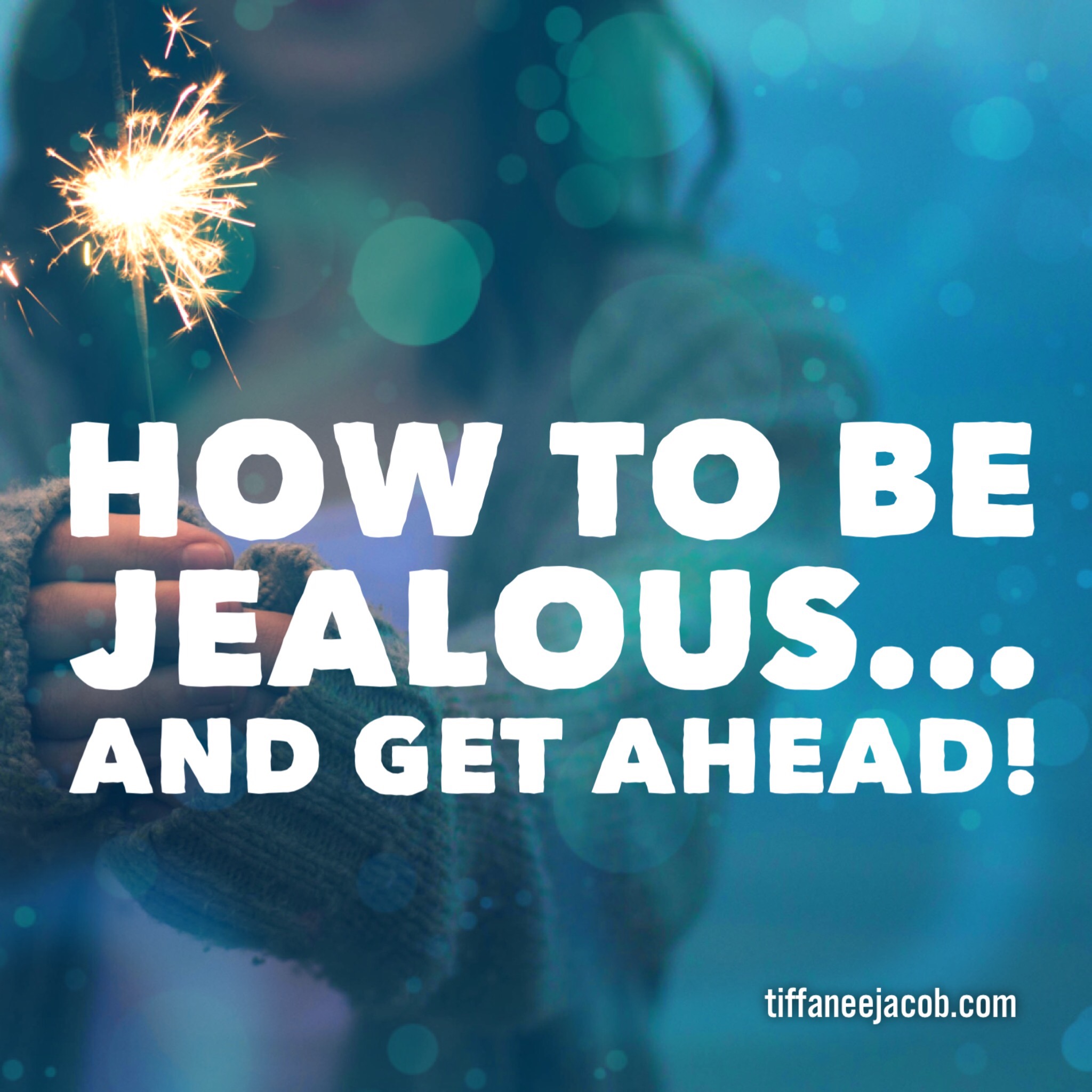 by